We deal with the complete portfolio of Insurance be it Life Insurance, General Insurance, Health Insurance and Unit linked Insurance plan (ULIP)
Insurance is of prime importance in any financial planning exercise. The prime role of any insurance policy is to cover the risk for the investor be it Life, Health or General. Our prime focus is to educate the individuals on the need to cover their risk based on their background and then subsequently based on this if need arises make the policy.
For Life Insurance, LIC will be the product that will be on offer. LIC has the highest claim settlement, which according to us is the most important and the basic criteria when opting for insurance. LIC is the leader with a claim settlement of +98%.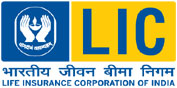 For General and Health we offer products from ICICI Lombard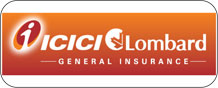 For ULIP we have products of Edelweiss Tokyo, UTI with us. ULIP are products which offer insurance along with investment. Investors seeking Investments along with insurance can seek this option where the returns are higher than the Conventional Endowment/Money back plans.