We are empanelled with 29 Mutual Fund Asset Management Companies (AMCs) out of the total 42 in the industry, providing an array of mutual fund schemes to our investors. Empanelment with so many fund houses is a clear indication that we are in this business for investors wealth creation and not ours. Providing the best available products in the industry is our prime goal and we are working towards acieving that by empaneling with all the AMCs of the industry.
In order to invest in mutual funds, one needs to understand few basics. Please go through the write-up below for understanding.
What is Mutual fund?
A mutual fund is a professionally-managed trust that pools the savings of many investors and invests them in securities like stocks, bonds, short-term money market instruments and commodities such as precious metals. Investors in a mutual fund have a common financial goal and their money is invested in different asset classes in accordance with the fund's investment objective. Investments in mutual funds entail comparatively small amounts, giving retail investors the advantage of having finance professionals control their money even if it is a few thousand rupees.
Mutual funds are pooled investment vehicles actively managed either by professional fund managers or passively tracked by an index or industry. The funds are generally well diversified to offset potential losses. They offer an attractive way for savings to be managed in a passive manner without paying high fees or requiring constant attention from individual investors. Mutual funds present an option for investors who lack the time or knowledge to make traditional and complex investment decisions. By putting your money in a mutual fund, you permit the portfolio manager to make those essential decisions for you.
The Mutual funds involve products for various needs based on the risk profile:


Based on Maturity:
Open-ended Fund
An open-ended fund is a fund that is available for subscription and can be redeemed on a continuous basis. It is available for subscription throughout the year and investors can buy and sell units at NAV related prices. These funds do not have a fixed maturity date. The key feature of an open-ended fund is liquidity.
Close-ended Fund
A close-ended fund is a fund that has a defined maturity period, e.g. 3-6 years. These funds are open for subscription for a specified period at the time of initial launch. These funds are listed on a recognized stock exchange.
Interval Funds
Interval funds combine the features of open-ended and close-ended funds. These funds may trade on stock exchanges and are open for sale or redemption at predetermined intervals on the prevailing NAV.


Based on Investment Objective:
Equity Mutual Funds - Investments are into stocks of companies
Debt Mutual Funds - Investments are into Bonds, Corporate Debentures
Hybrid Mutual Funds - The investment is in a mix of Equity and Debt. The ratio is normally 60%-65% Equity and 35%-40% in debt.
Tax Saving Mutual Funds - The investments are into stocks of companies. Investments in these funds helps in claiming deduction under section 80C of Income Tax.
Index Funds -These funds invest in stocks which form part of the index i.e. Sensex and Nifty and in the same proportion as the Index.
Sector Funds - These funds invest in stocks of companies falling under a particular sector. For Ex a Pharma fund will invest in various Pharma companies.
Liquid/Money market Mutual Funds - This fund invests in short term securities
Gilt Funds - These funds invest exclusively in Government securities
Exchange Traded Funds - These funds invest in stocks of companies. These funds are traded on the exchange.


Benefits of investing in mutual funds:
Professional Management
When you invest in a mutual fund, your money is managed by finance professionals. Investors who do not have the time or skill to manage their own portfolio can invest in mutual funds. By investing in mutual funds, you can gain the services of professional fund managers, which would otherwise be costly for an individual investor.
Diversification
Mutual funds provide the benefit of diversification across different sectors and companies. Mutual funds widen investments across various industries and asset classes. Thus, by investing in a mutual fund, you can gain from the benefits of diversification and asset allocation, without investing a large amount of money that would be required to build an individual portfolio.
Liquidity
Mutual funds are usually very liquid investments. Unless they have a pre-specified lock-in period, your money is available to you anytime you want subject to exit load, if any. Normally funds take a couple of days for returning your money to you. Since they are well integrated with the banking system, most funds can transfer the money directly to your bank account.
Flexibility
Investors can benefit from the convenience and flexibility offered by mutual funds to invest in a wide range of schemes. The option of systematic (at regular intervals) investment and withdrawal is also offered to investors in most open-ended schemes. Depending on one's inclinations and convenience one can invest or withdraw funds.
Low transaction cost
Due to economies of scale, mutual funds pay lower transaction costs. The benefits are passed on to mutual fund investors, which may not be enjoyed by an individual who enters the market directly.
Transparency
Funds provide investors with updated information pertaining to the markets and schemes through factsheets, offer documents, annual reports etc.
Well regulated
Mutual funds in India are regulated and monitored by the Securities and Exchange Board of India (SEBI), which endeavours to protect the interests of investors. All funds are registered with SEBI and complete transparency is enforced. Mutual funds are required to provide investors with standard information about their investments, in addition to other disclosures like specific investments made by the scheme and the quantity of investment in each asset class.
Why P3 Investment Solutions?
Our portfolio includes all the major fund houses the details of which are mentioned below. We are working towards getting ourselves empanelled with the balance 6 AMCs registered on the platform to provide our customers all the funds that are available in the market.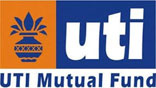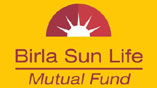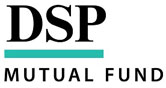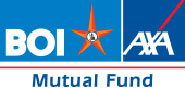 We believe in embracing the use of technology to carry out our business and reach a stage of paperless transaction, with this vision in mind the firm has initiated process of carrying out KYC through digital meands and also has its online transaction platform for investments in Mutual Funds.
We have a strong belief to empower our clients and help them track their money in the most transparent manner and keeping this view we have developed our software to assist our clients to view their portfolio on real time basis.